The historical background:

Massage with flasks is several 100 years old. It is historical standing technology, which was famous in ancient China, India and Africa. In Europe, it was famous by Roman doctor Galen. It was around 120 years b.c.

The description of using:

Treatment by flasks is alternative treatment method. In the first place, glass flasks with different sizes are warming by warm air. In the second place, they are putting on skin. The glass flasks under the pressure by air are sucking on skin.

Main aim of treatment:

It helps to have better and stronger organism. It helps to increase performance of the organism, too.
---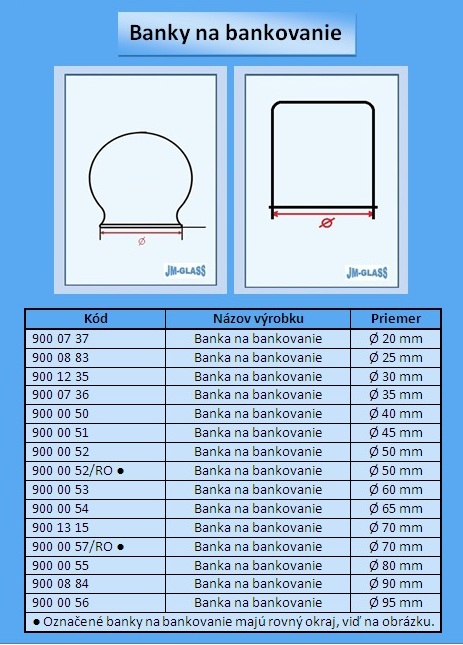 ---
Properties of flasks massage
Flasks massages are produced of high quality borosilicate glass type 3.3. Our flasks massages are characterized by thin wall. The work with this type of flasks is easier and simpler. Our flasks massages are very stable and practical in spite of their thin.
Dimensions of flasks massage
Dimension of flask massage is determined according to size of outdoor average. The outdoor average of flask can be deviated +/- 2 mm. We have only two exemptions among flasks, which are determined different. The banks of average are 20 mm and 45 mm. The size of flask with 20 mm is determined according inside average. The size of flask with 45 mm is determined according average of head.

Last Updated ( Piatok, 12 jún 2015 )